Indoor Air Quality ServiceCastle Rock, CO, Lone Tree, CO, Parker, CO, Highlands Ranch, CO, Littleton, CO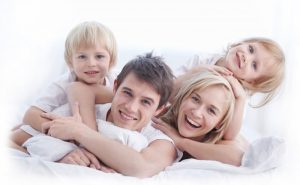 Recognizing the importance of Indoor Air Quality, Allied Heating & Air Conditioning specializes in long term solutions to every type of challenge.  Our highly trained air quality specialists help you determine the cause and type of issues within your residential or commercial building, and provide a detailed strategy for immediate and continued improvement.  Our goal is not the sale, but your complete satisfaction with your investment.  By targeting your specific issues with proven effective products and services, we create a healthier, cleaner, and more comfortable space for you to enjoy.  With over thirty years of experience in Parker, CO & the surrounding Denver metropolitan area, Allied Heating & Air Conditioning supplies the honest answers you've been looking for.
Indoor Air Quality Services You Can Trust
Family owned, Allied Heating & Air Conditioning takes great pride in prioritizing customer service.  We take the time to listen to your concerns and supply accurate information and knowledgeable recommendations.  Offering a wide range of whole-home air quality accessories, including germicidal UV lamps, electronic air cleaners, and humidifiers, we not only tackle the health and cleanliness of your indoor environment but the performance of HVAC equipment.  Focusing on issues such as humidity levels, airborne contaminants, and microbial growth, we ensure superior performance from your heating and cooling system, greater comfort, and cost-savings.  At Allied Heating & Air Conditioning, we take of our customers across Parker, Castle Rock, Highlands Ranch, Lone Tree & Littleton, CO.
Indoor Air Quality Service